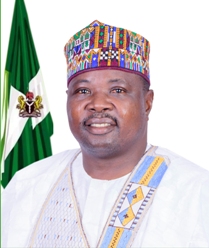 Name: Hon. Ndamusa Mohammed Guyegi
Constituency: Edu
Date of Birth: 25th February, 1961
Place of Birth: Guyegi, Edu L.G.A
Twitter:
Facebook:
Position: Chairman, House Committee on Estab & Public service.
Qualifications: B.Sc (Political Science), WASC
Institutions Attended:
University Of Ado Ekiti

Victory College Of Commerce, Edidi

LSMB Primary School, Zambufu
Working Experience: Justify Nig. Ltd: Arolak Nig.Ltd: Famoye Maritime Nig. Ltd.
Political Experience: Former Chairman, Edu Local Government Area of Kwara State (1996).