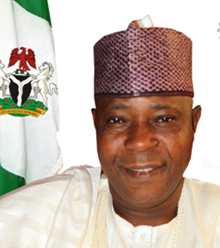 NAME : Hon. Kamal Oyekunle Fagbemi
Constituency: Oke-Ogun
Date of Birth: April 28, 1963
Place of Birth: Ijagbo
Position: Member
Qualifications:
- West African School Certificate
- Bachelor of Law (LLB) degree
- Call to Bar (BL)
- Masters of Law (LLM)
- Chartered Institute of Mediators & Conciliators Chmc.
Working Experience:
- Associate Counsel, AFC Babalola, SAN & Co. Ibadan Head of Chambers,(Abuja office), Latesef O. Fagbemi, SAN & Co.