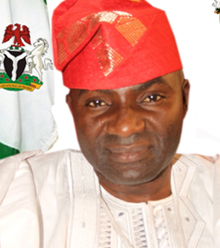 NAME : Hon. Popoola Saheed Adekeye
Constituency: Balogun/Ojomu
Date of Birth: January 17, 1971
Place of Birth: Offa
Position: Member
Qualifications:
- Senior Secondary School Certificate
- G.C.E. O' level
- Teachers' Grade II Certificate
- National Certificate of Education
- Bachelor of Science (Ed.) Pol. Sc.
Political Experience:
-Member, Governing Council Kwara State Polytechnic
-Secretary, Offa L.G. Council
-Executive Council Chairman, Offa L.G.A.
-Hon. Commissioner, Sports & Youth Development
- Chairman, Governing Board of N.Y.S.C. Kwara State.