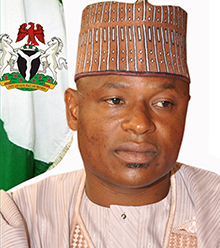 NAME : Hon. Ahmed Ibn Mohammed
Constituency: Kaiama/Wajibe/Kemanji
Date of Birth: November 11, 1979
Position: Member
Qualifications:
- West African School Certificate
- NECO
- Nigeria Certificate in Education
- Bachelor of Science (Ed) Pol. Sc.
Working Experience:
- Class Teacher
Political Experience:
- Member of Board, Community and Social Development Project World Bank Assisted, Kwara State
- Council Secretary, Kaiama L.G.A.
- Special Assistant, Community Development to the Governor
- Secretary, PDP, Kaiama L.G.A.